Impressive Destinations
Provide attractive tourist destinations for your reference
International
Hong Kong

Hong Kong has always been an ideal destination for travelers from all over the world – where you can enjoy the beautiful scenery that is both majestic and modern. Not only that, but this place also has interference between the beauty of the East and the West. Above all, Hongkong is famous as a land of wealth and a unique culinary elite. Do not hesitate any longer, let's find out why you should visit Hong Kong once in your life:
Experience the most modern traffic
The modern transportation system including trams, double-decker buses, subways, etc.. makes it easy for visitors to famous attractions at the low cost and without having to worry about moving. Hong Kong is considered to have the most modern transportation in the world, this is the reason why traveling in Hongkong is very convincing, both cheap and convenient.
Shopping paradise of the world
Famed as a shoppers' paradise, Hong Kong offers a unique shopping experience. From trendy boutiques to traditional stores with Chinese products, from luxurious shopping malls to bustling street markets, you can find everything from the latest designer fashions and electronic products to best-value collectibles and antiques. Trendsetters from all over the world find Hong Kong to be Asia's best place for buying fashion clothes, electronic goods, watches, cosmetics and ornaments. In some duty-free stores and during the sales season, some goods are sold at prices cheaper than the prices where they were produced.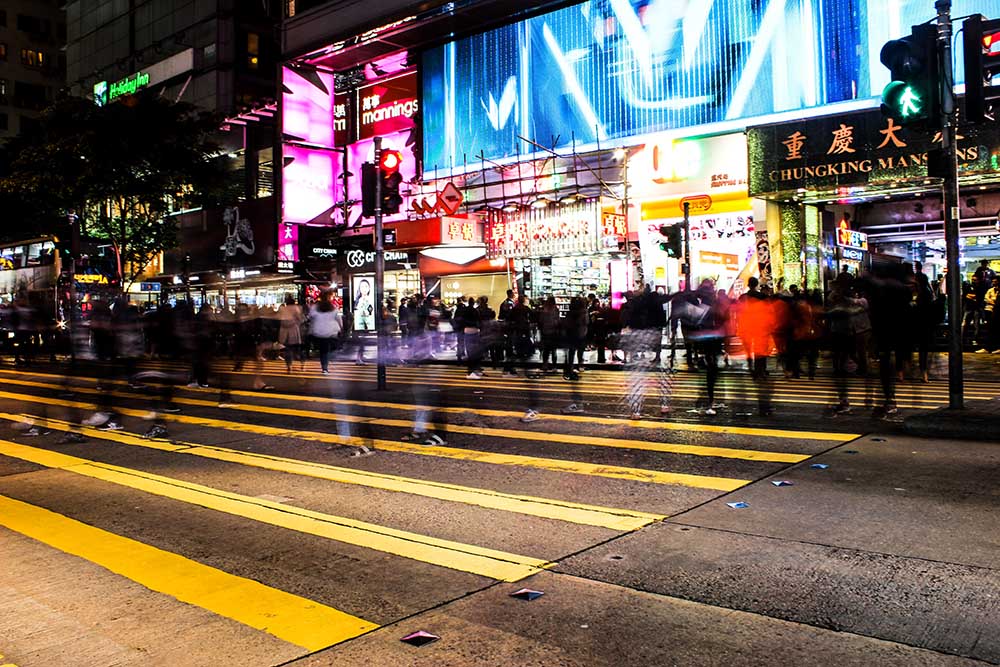 Enjoy A Multicultural Experience
Hong Kong is a fascinating melting pot of Chinese and Western cultures. Thanks to its colonial background, Hong Kong fuses west and east together in a unique environment. There's nowhere quite like it! Where else can you go to a Chinese temple to pray for good fortune before heading to the Christian cathedral?
The diverse culture here makes traveling in Hong Kong convenient for visitors. Most people speak English and most places and streets have English names that can easily be understood by visitors.
Spectacular Sightseeing
There is no shortage of spectacular sights to enjoy in Hong Kong. Victoria Peak's spectacular views are a must-see. Here, you can look down over downtown and Victoria Harbour, all with the stunning skyline far in the distance.
Traveling to Hong Kong is very easy
Most foreign visitors can enjoy a 90-day visa-free stay in Hong Kong, including passport holders from America, Canada, Australia, New Zealand, and EU countries. Visitors from the United Kingdom can stay visa-free for up to 180 days.
Hong Kong International Airport has direct flights connecting many major cities of the world, including London, New York, LA, Toronto, Vancouver, Melbourne, Sydney, Tokyo, Osaka, and Seoul.
Hong Kong also has one of the world's best subway systems, as well as convenient buses, trams, and ferries. You don't even need to prepare loose change. Buy an Octopus Card and you can get on nearly all public transport with it.
Experiencing a new life in one of the most modern cities in the world, famous landmarks, branded streets with cheap prices, amusement parks, and the interference between Eastern and Western cultures! Book your tickets with us and we will help you have a great experience from the first step.
International