Impressive Destinations
Provide attractive tourist destinations for your reference
International
Kunming

Kunming, the capital of Yunnan province in China, is dubbed as the City of Eternal Spring, because it enjoys Spring-like weather all year round. Kunming is well-connected with Southeast Asia and is a pivotal destination on the south China tourist loop. Known as 'the City of Eternal Spring' and 'the City of Flowers', visitors come in great numbers to enjoy the spring-like climate and spectacular scenery. Let's check out why Kunming should be on your bucket list.
Kunming is the focal point of Yunnan's minority culture
Yunnan is home to 52 ethnic groups out of the 56 that can be found throughout mainland China. At the same time, the combination of the minority groups makes up a third of Yunnan's population, while the Han makes up the majority. Travellers should head to Yunnan Nationalities Village, which is 10 kilometre or 30 minutes' drive away from Kunming city centre to learn about Yunnan's colourful ethnic groups and interact with the local minority people. Travellers should also catch the energetic musical extravaganza called Dynamic Yunnan which showcases cultural performances of Yunnan's multi-ethnic population.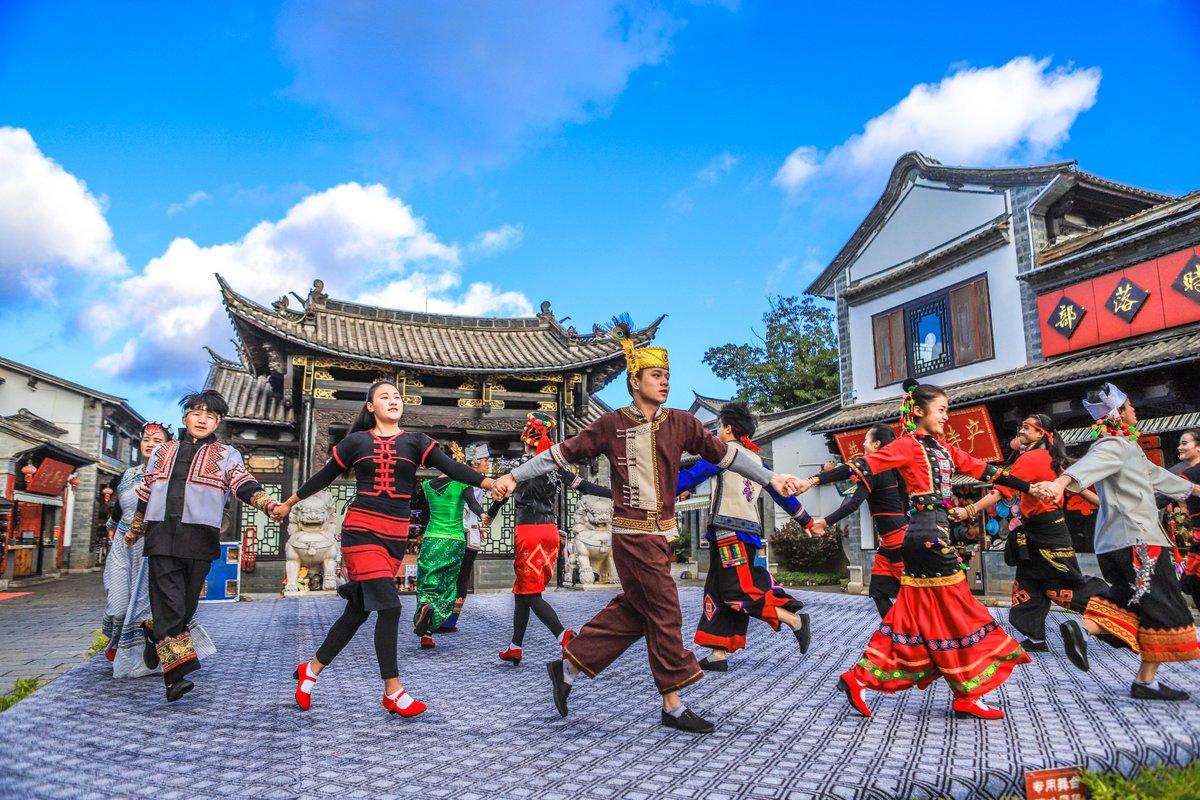 Kunming is named and famed as 'the Flower City'
Travellers should head to Dounan International Flower Centre, the largest flower market in Asia that sells over 1,600 kinds of flowers, to truly understand how flowers play significant role to Kunming's economy. This market is open only at night and sells 20 million flowers every time. Travellers who are into plants and flowers should also visit Kunming's World Horticulture Expo held annually in March (the best times to see flowers in Kunming are in March and April). Travellers should also swing by The City of Flower complex located in the eastern side of Kunming and only 20 minutes from Kunming Changshui Airport that is home to an impressive greenhouse filled with flowers from all over Yunnan (great for taking selfies), a hotel and shopping centre.
Kunming has magical karst caves
Jiuxiang Scenic Area is the place for travellers to explore Kunming's unique karst caves. When walking inside these caves, travellers will be fascinated by the geological formations accentuated by mesmerising lighting effects. Travellers should check out the Twin Waterfalls (the film location for the movie called 'The Myth' starring by Jackie Chan) and the beautifully lit 'Fairy Palace' (a collection of majestic stalactites huddled together that look like a pantheon of fairies).
It is convenient for travel from the large China cities with international flights
From January 1st of 2019, Kunming introduced a 144-hour (6-day) visa-free transit policy for visitors of 53 specified countries, including the US, Canada, Australia and most countries in Europe. This makes a Kunming trip much easier: travel without applying for a visa. Just bring your passport and an onward air ticket to a third country or region.
With its pleasant climate, Kunming is suitable for travel throughout the year. And the best time would be from March to October to enjoy local festivals and different flower blossoms. Plan your Kunming trip now with us and get great fares.
International